As part of my coursework with GA, I was challenged to find a local business and come up with a spec redesign for their e-commerce site.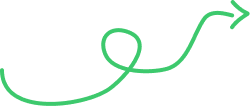 Sunset Bazaar is a mid-century modern furniture store in Los Angeles.
UNDERSTANDING THE USER
I interviewed four adults who enjoy shopping for furniture
"I put [the bed frame] together by myself and I had to ... my bedroom's really small, it's basically the size of my bed with like a little bit of walking space on the three sides. Getting the mattress out, getting the old bed frame taken apart, hauling these giant pieces of old wood in; trying to assemble them cause there's a headboard, a footboard and two side rails and get it all put together by myself. And then dragging the box spring back into the room and seeing that it didn't fit
Through four user interviews, I discovered some common themes:
Users want to stay in their budget

Proximity is a priority

Proximity & affordability are hard to come by

Users like to browse furniture online for fun
Incorrect product details created problems at home

Miscommunication with customer service caused major delivery delays

Bad photos are misleading; leading to buyer remorse
Testing, Testing... is this thing on?
I ran moderated Usability Tests with all four interviewees
"I'm so confused, and angry actually"
• Users confused about pages with missing content


• "Almost looks like it didn't load"



• 100% users didn't like global navigation at the bottom
• Especially after opening a page, nav was also on top

• 25% of users found the shopping tab by hovering over "More"
(Left) Unreadable text; type matches the background
(Right) Users can't complete a purchase
"It makes me feel like the brand is junky, cheap"
"I bet they don't like it either"
Users don't trust the store, nor the owner
What's Familiar?
If users felt confused, angry, & don't trust this store,
what's familiar in e-commerce? What's the standard that
other sites use?
I compared Sunset Bazaar's website with three local furniture stores that also sell mid-century furniture:
• Den LA • Sunbeam Vintage • West Coast Modern
Images 1, 4 & 7 — Den LA
2, 5, & 8 — Sunbeam Vintage
3, 6 & 9 — West Coast Modern
• All 3 sites have global navigation at the top
• All 3 sites have call-to-action buttons
• Listing pages either have 3 or 4 products per row
• vs Sunset's 1 product with 4 images per row
• Product titles & prices are clear
• Product pages have clear photos, visible text & relevant details